Page Title goes here
Provide a short description of your web page here, using bright bold pre-styled fonts with colors that stand out ... to quickly attract the attention of your visitors.
Registration Information
Saturday - March 12, 2022
10:00 A.M - 1:30 P.M.
L. J. Adult Center
395 Edwards Avenue
Macon, GA 31204
Call 478:745-0333 for more information.
If parents have questions or concerns, please call the following numbers: 478-737-5656 or 478-788-0629.
Hours of Operation M.A. Evans

8:45 a.m. - 3:00 p.m.
Monday - Friday

After School Program
TBA

Gantt's Preschool Start Date
TBA


M.A. Evans Academy Start Date
TBA

Download Arrival & Dismissal Information For Gantt Pre-School
<![if !vml]>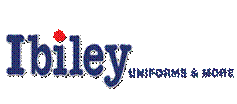 <![endif]>
Click on the link below or call to order.
www.cookieskids.com
(CODE: GPSEA)
OR
http://www.ibiley.com
phone: 877.942.6654
M. A. Evans Academy Staff
Lillie Ruth Gantt-Evans
CEO, M. A. Evans
Academy
Mr. Benjamin Evans
Founder

M. A. Stephens
Assistant Director
M. A. Evans Academy

Louis F. Tompkins
Principal
M.A. Evans Academy


Mrs. Merita Preston
Director




Ms. Miranda Ellison

Ms. Hermine King
Master of Education (Early Childhood)

Ms. Cheryl Stephens

Mrs. Shirley Walker
Master of Education (Early Childhood)